Events
Club Nights are first Thursday of each month (except January) at our Seddon Road Clubrooms, doors open 7.30pm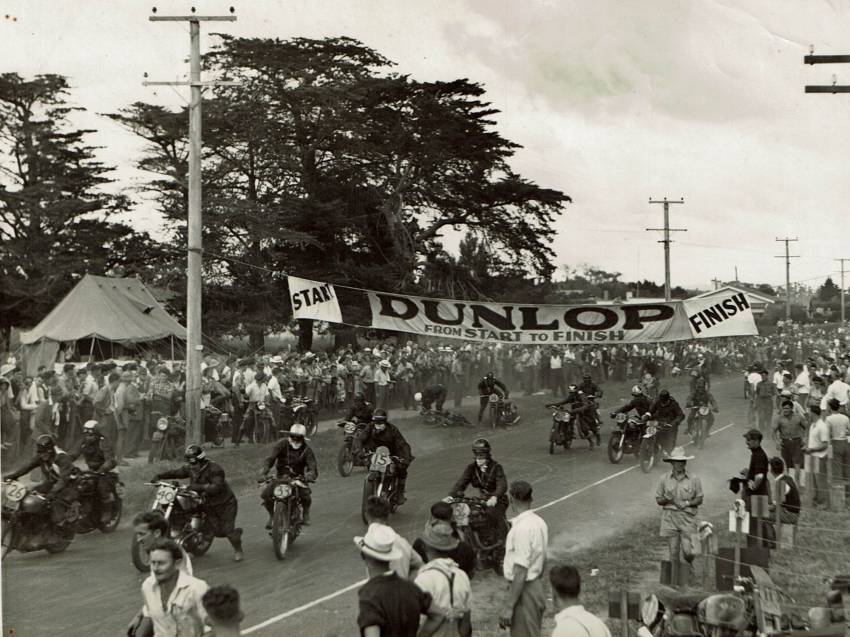 Date:
Saturday, 24th October to Monday, 26th October 2020
Resheduled for Labour Weekend.
Reunion Dinner October 24th.
Hood St Meet up 8.00am 25th, followed by ride to Kaimai's, and afternoon at Clubrooms.
Centenary Show at Classics Museum from 24th Oct to 8th November
Trials fun Ride 26th Huntly.

Dinner tickets available - see Shop section of this website

Register your interest by email
hmcc.mship@gmail.com
Or write to PO Box 416, Hamilton.


Pic:Start of the Senior Race, Hamilton 100, probably 1949. The start line was in Clarkin Road, this view is towards Fairfield Park (next to the Primary school). Anyone for a push start race at our next round at Taupo?

To buy a ticket see Shop page on this website.
Back