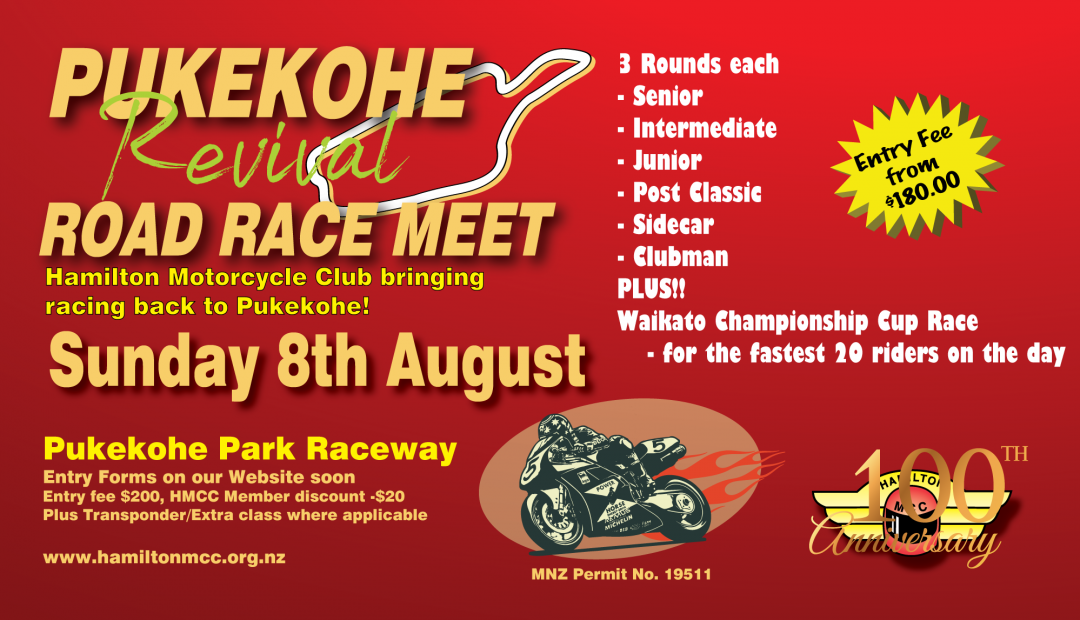 Pukekohe Revival

We have been cutting it fine, but every thing is all go for our One Round Winter Series!
Pukekohe is familiar to the Classics and Posties riders, but it has been quite a few years since the rest of the racing community has had a go there.
Pukekohe has undergone more safety improvements, and our meeting is another step towards bringing it back to regular bike racing.
We have kept the entry fee as slim as possible, and encourage you all to come and have a ride - it's a one-off so come along and ride at a comfortable pace and see what you think.
We are holding a Waikato Cup Race at the start of the 3rd round of races, for the top 20 riders across all classes for a great trophy.
We are finalising the details, but the meeting will be the HMCC leg of the AMCC/HMCC Interclub Challenge, along with their Round 2 being the AMCC Leg.
We have a good line up of Marshals already organised, but the track layout does demand a high number, we need around 8 more, please put your hand up if you can do it.