Events
Club Nights are first Thursday of each month (except January) at our Seddon Road Clubrooms, doors open 7.30pm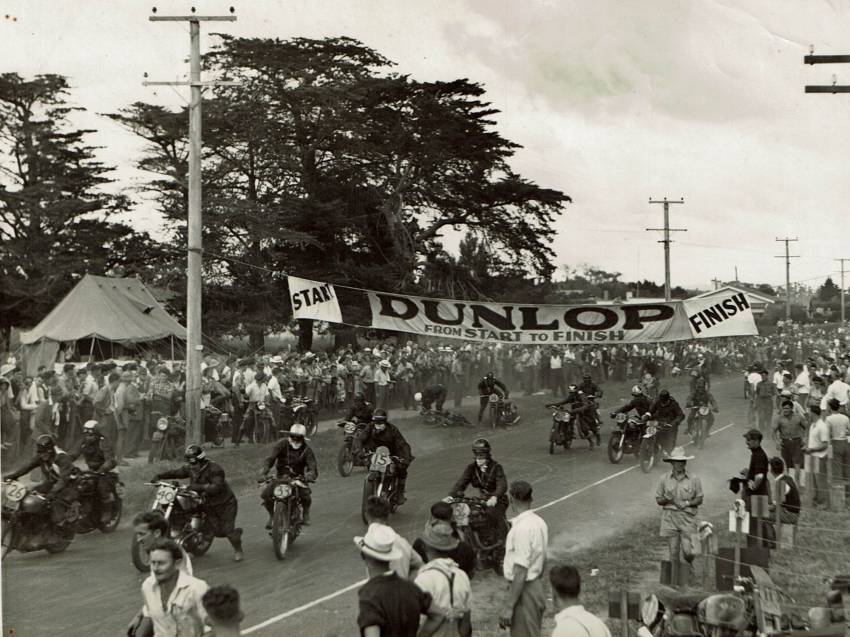 Date:
Saturday, 11th April to Sunday, 12th April 2020
Road Trial 11th.
Reunion Dinner April 11th.
Trials fun Ride 12th.

Register your interest by email
hmcc.mship@gmail.com
Or write to PO Box 416, Hamilton.


Pic:Start of the Senior Race, Hamilton 100, probably 1949. The start line was in Clarkin Road, this view is towards Fairfield Park (next to the Primary school). Anyone for a push start race at our next round at Taupo?

To buy a ticket see Shop page on this website.
Back